ROCKETS PAGE
You won't believe what you're gonna see here!!!
Welcome to my Rocket Room...
created in CorelDream3D.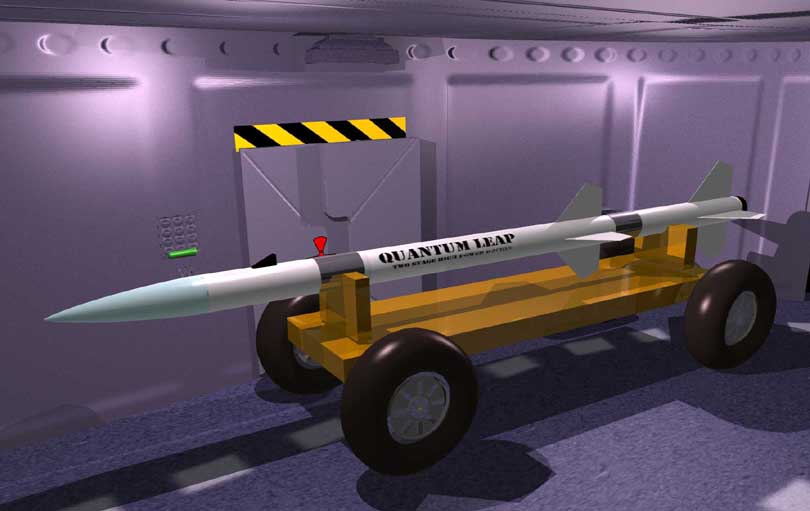 Of all the Estes and High Power Rockets I've built, the high-powered two-stage Quantum Leap rocket kit offered by PUBLIC MISSILES LIMITED continues to be my favorite. Sporting onboard electronics for the proper firing of the second stage; a payload section housing a 35mm camera that takes a split-screen Look-Down/Look-out photo per second and supporting rocket motor configurations up to J-Power. This crowd pleaser has successfully given me my testosterone fix time and time again. The Quantum Leap has lofted the 35mm camera to altitudes approaching TEN THOUSAND FEET on I-Powered motors alone.
CLICK ON THE ROCKET TO VIEW A SMALL SAMPLING OF THE PICTURES THIS CREATURE PROVIDED!
---